Ashampoo Backup Pro 14 (Genuine License) – 1User/Lifetime
৳ 8,250.00
⇛ One-time purchase & Lifetime License for 01 PC.


⇛ 24 hours to 72 hours

required for product delivery.
⇛ Dispatched keys cannot be refunded under any circumstance.
⇛ If you face any issues with the Key, we will resolve the issue as soon as possible.
Note: If you want to Software Installation service at your location select option during checkout.


(additional service charge may apply)
Compare
Description
Backup, rescue, restore!
Whether ransom ware, system flaw or defect hardware – a backup will help!
Experience maximum safety with Ashampoo ® Backup Pro 14! Because this backup software constantly checks itself and even the storage medium upon which the backups are stored. Due to the automatic verification, backup mistakes are practically ruled out! The new backup engine has been tested and checked severely and optimised in intensive cooperation with the support service and numerous clients. The internet backup by cloud services has been widely re-programmed – to your personal advantage! It has never been so easy, simple and performant to backup into the cloud! Exploit the most secure, most compatible and most comfortable Ashampoo ® Backup of all times!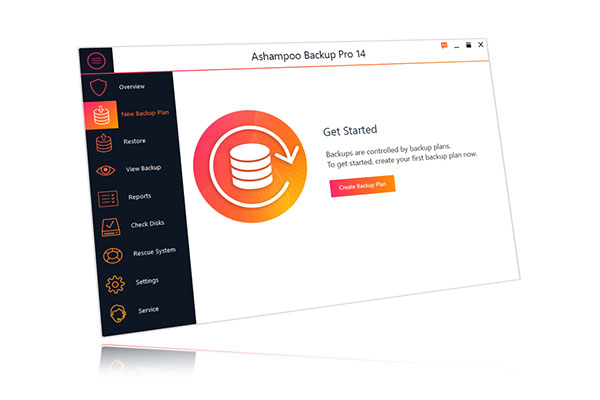 More safety by hard drive scrutiny
No more backup flaws due to constant control.
Every backup is only as secure as the hard drive it is stored on! Therefore, Ashampoo ® Backup Pro 14 offers you a new and thorough hard drive scrutiny which can be started by only one click. During the process, the SMART-data are read out; they indicate potential problems before they become urgent! By a second hard drive / partition check the storage medium is checked intensively and (if needed) repaired. Whether internal or external hard drive, appreciate maximum security for your storage medium!
Better backup into the cloud
Supports all common providers and storing methods.
Ashampoo ® Backup Pro 14 makes storing and securing data in the cloud a snap! Of course, the choice of cloud providers is optimal. Render the loss of data practically impossible and refrain completely from personal storage media! This does not only go for normal data backup, backups of complete hard drive partitions are also possible. The support of OneDrive business / Office 365, Owncloud and Nextcloud has been improved. Established providers such as Dropbox, German Telekom, Google Drive, OneDrive, Strato, 1&1 and many more are also utilisable comfortably.
Full access and insight with the backup viewer
Access backups without having to open them
Backups have to be accessible and easy to use at any time. Therefore Ashampoo ® Backup Pro 14 offers you a section where you can have convenient access to your backups. Thus you have direct access to all files and data of a backup without having to restore them. Moreover, Data access is done in secured section, so that the backups themselves are neither changed nor damaged by the process.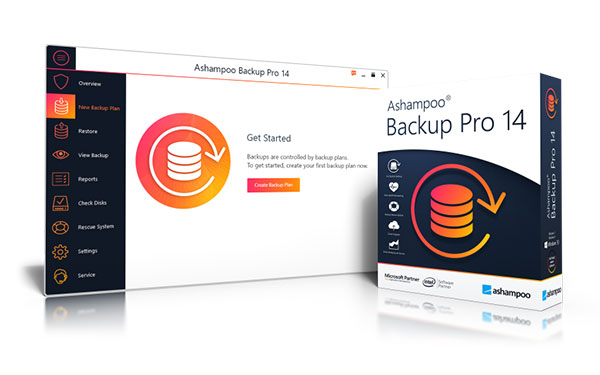 To strip windows® updates off their threat
If "everything was better in the past", go back to the old status.
Updates are essential for every pc, but very often they are flawed. In the worst case, a windows® update is so packed with flaws and bugs that the computer may hardly work after it, data loss is imminent or it doesn't boot at all. In this case you might think "yesterday everything worked". By the help of Ashampoo® Backup Pro 14, your computer will be reset to exactly that condition! You can be relaxed in the face of updates of the operating system, security software or important programs, your computer will be safe!
Doing an update in between? Unnecessary!
The advantages of the Ashampoo® Backup Pro strategy
Most of the other competitors' programs first have to be started in case of an update and then they often bring the complete computer to a standstill. With Ashampoo® Backup Pro 14, this will never ever happen to you! Because a backup software is at its best, when you don't notice it working at all but nevertheless the backup is up to date. Therefore, Ashampoo® Backup Pro 14 works continuously without interrupting your work. The program analyses the RAM usage of your system and makes use of the time with enough power. You can use your computer as usual and the backup software will work unobtrusively but none the less reliably!
Reliable against every kind of malware
No chance for ransom ware, viruses and computer worms
Malware of every kind threatens computers at any time. Experts estimate that there are 300,000 threats worldwide, which are put into circulation daily! Special ransom wares that coerce users into paying to regain access to their data are widespread. By no means every malware can be identified and disposed of by anti-virus software! Only by a backup you have absolute security. In case your computer has been infected, just install a clean and safe backup. Done!
Not only for professionals
Business technology for everybody
Central security strategies of the backup have been designed for a business version and answer the strict standards for professional usage. The highly reliable backup engine, a flexible backup scheduling and the high-quality encryption are also highly valued by administrators of big companies. Therefore, please use the professional security for your pc!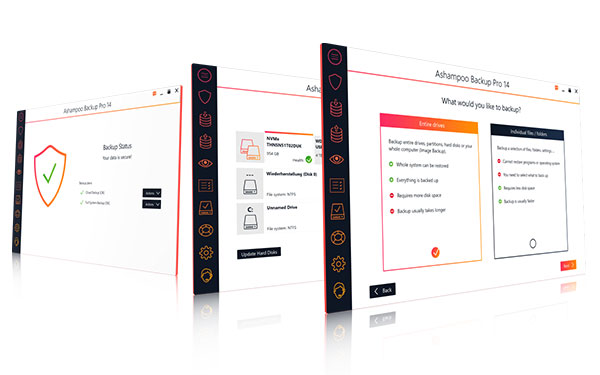 The "knight in shining armour" with UEFI-support
Practical rescue system for the recovery of destroyed operating systems
If computers have been infected by e.g. ransom ware or there are hard disc failures, quite often the operating systems can't be saved. So much better if there is a clean backup! A program inherent emergency system will boot the pc, no matter if it is started from a DVD or a USB drive. By its help, the backup will be reinstalled and the pc will boot without any problems. There will be no more data loss and complicated reinstallations are completely superfluous!
Fast and easy with every step
With just a few clicks to the perfect and always up-to-date backup!
For Ashampoo® Backup Pro 14 you don't need any technical prior knowledge. With just a few inputs, even complex backups can be created! All of the configuration options are explained within the program, for classic applications like e.g. backups of your mails, browsers or contact lists there is a wide range of default settings. Just choose, what you want to be done and let the backup program do the job.
Store data, wherever you want!
Be it on an external hard drive or in the cloud, Ashampoo® Backup is totally flexible!
Ashampoo® Backup Pro 14 stores your data on every kind of hard drives, USB flash drives, network drives or in the cloud. Image backups make use of the newly developed "Infinite Reverse Incremental" technology, which needs only little disc space. In comparison to competing products, you can save up to 50% of disc space
Automatically safe
Always an up-to-date backup after only few clicks
If you want, Ashampoo® Backup Pro will create backups automatically in the background (auto backup). Once activated, you don't have to make any further inputs. Your computer will stay as fast as before. The backup process will be suspended, if the software recognises that you need the full power of your system! The process will restart when there are free resources.
Features
Our most secure backup program of all times!
The backup software against data loss because of ransom ware and system flaws
Don't give a chance to internet blackmailers and racketeers! With Ashampoo ® Backup Pro 14, viruses, ransomware or windows flaws lose their threats! Experience an easy-to-use but nonetheless powerful backup software. The new Ashampoo ® Backup Pro 14 offers you all means to back up files or even complete hard drive partitions on local storage media or online. While doing so, the program works resource-efficiently but with high performance in the background. Also, the recovery of your backup states no problem. Even in case of total system failures, a special emergency program restores your system safely and reliably!
Where can I backup to?
Local hard disks
Removable storage devices
OneDrive Business / Office 365, Owncloud and Nextcloud support – IMPROVED
OneDrive – IMPROVED
1&1 Cloud – IMPROVED
Dropbox – IMPROVED
Google Drive – IMPROVED
Strato HiDrive (WebDav) – IMPROVED
Deutsche Telekom Mediencenter – IMPROVED
Online storage – IMPROVED
Network-attached storage devices (NAS) – IMPROVED
Any cloud storage provider that supports WebDAV – IMPROVED
What can I backup?
Partitions and hard disks – IMPROVED
Backup and restore entire Windows systems – IMPROVED
Files and folders
Network drives
Windows Mail, calendar & contacts (App)
Smart rules for Microsoft Outlook
Smart rules for Mozilla Thunderbird
Smart rules for Google Chrome
Smart rules for Microsoft Edge
Smart rules for Internet Explorer
Smart rules for Firefox
How are backups created?
Disk image (backup images to restore your Windows system) – IMPROVED
1:1 file copies with comparison and integrity check – IMPROVED
Complete (full system backups with easy data recovery) – IMPROVED
Incremental (50% smaller backups through Infinite Reverse Incremental Backup technology)
Based on file types (backup custom file types, e.g. images, videos, documents)
Versioning (backup entire file histories automatically)
Proactive (backup process will pause automatically at high CPU loads
Automatic synchronization (background service)
Other features:
Completely overhauled backup engine – NEW
Automatic backup verification – NEW
Significantly improved cloud support – IMPROVED
Backup Viewer: Convenient access to backed up files
New and self-explanatory user interface
Windows-based rescue system
Adaptive sleep mode control during backups
Self-explanatory handling (no technical knowledge required)
Detailed email reports
Encryption (256-bit AES)
Compression (7Zip/LZMA)
Password protection
Program wizards
Task scheduler
Virtual drive feature (direct file access to backup images)
Data integrity checks (prevents faulty backups)
Error reporting
Extended time scheduler
Screenshots
Ashampoo Backup Pro 14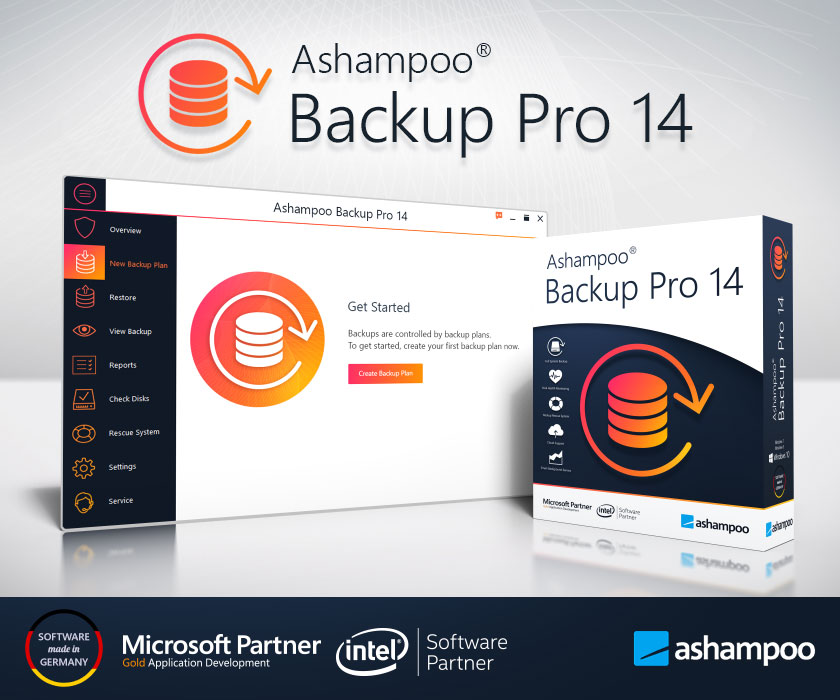 Skin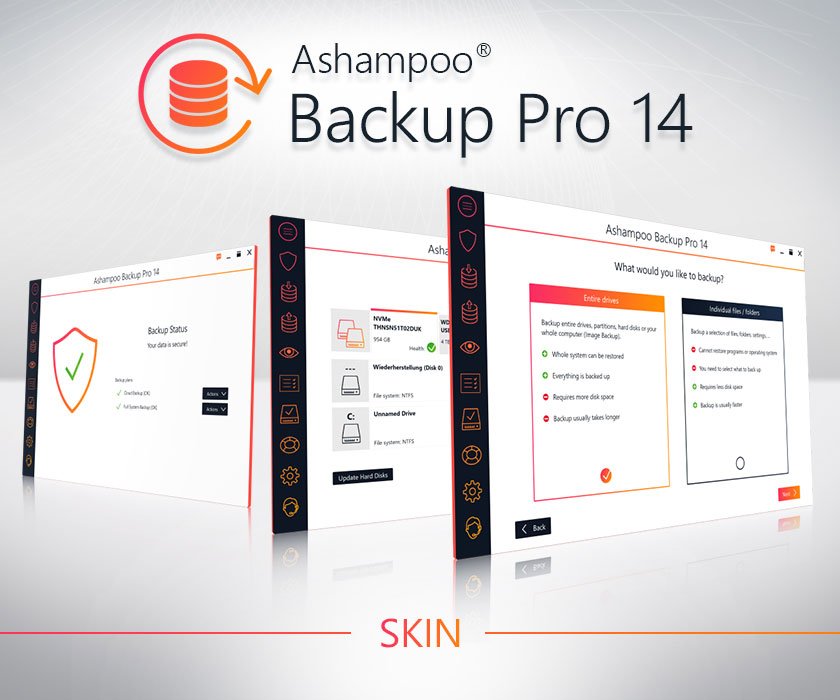 Ashampoo Backup Pro 14 – start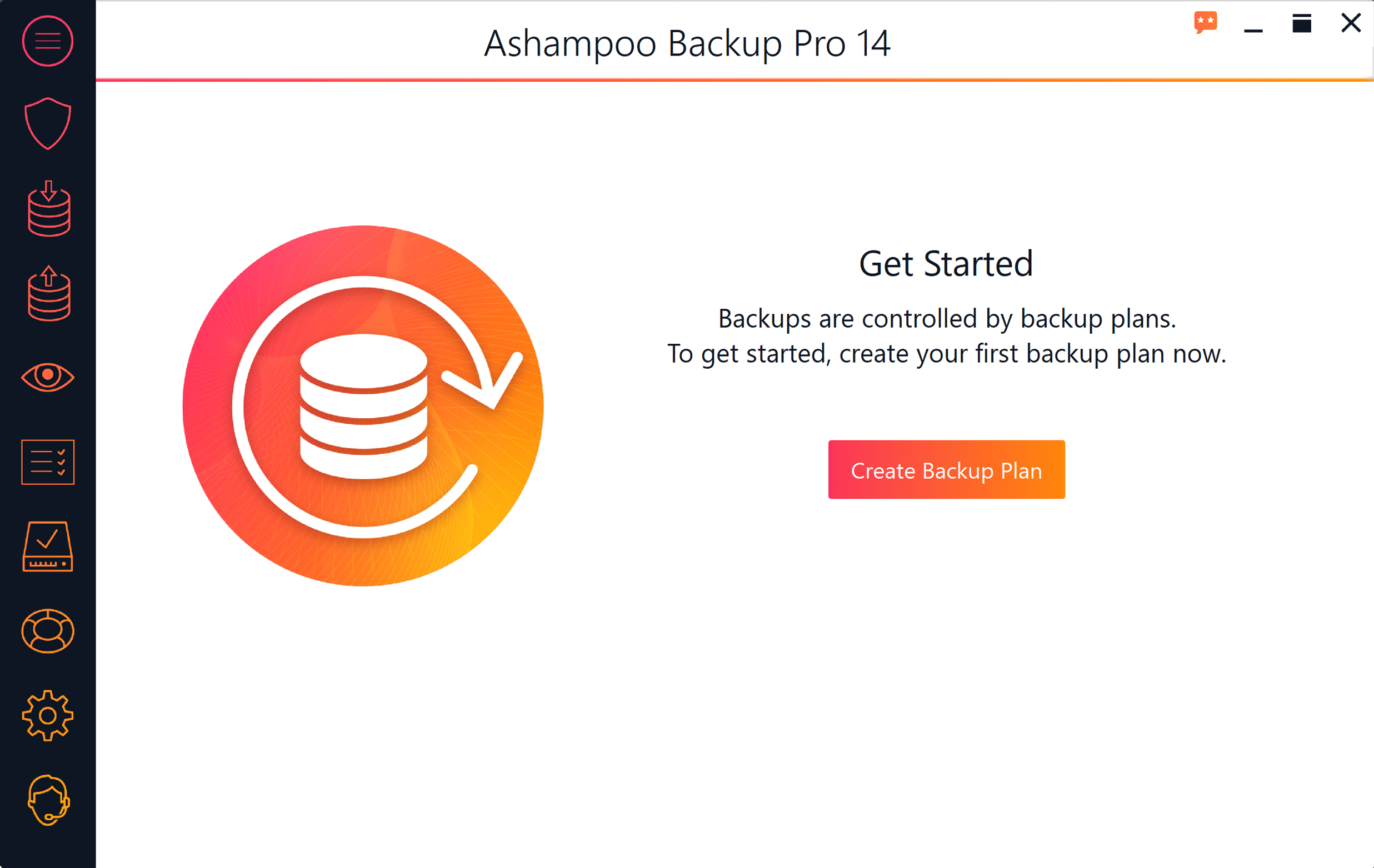 Ashampoo Backup Pro 14 – status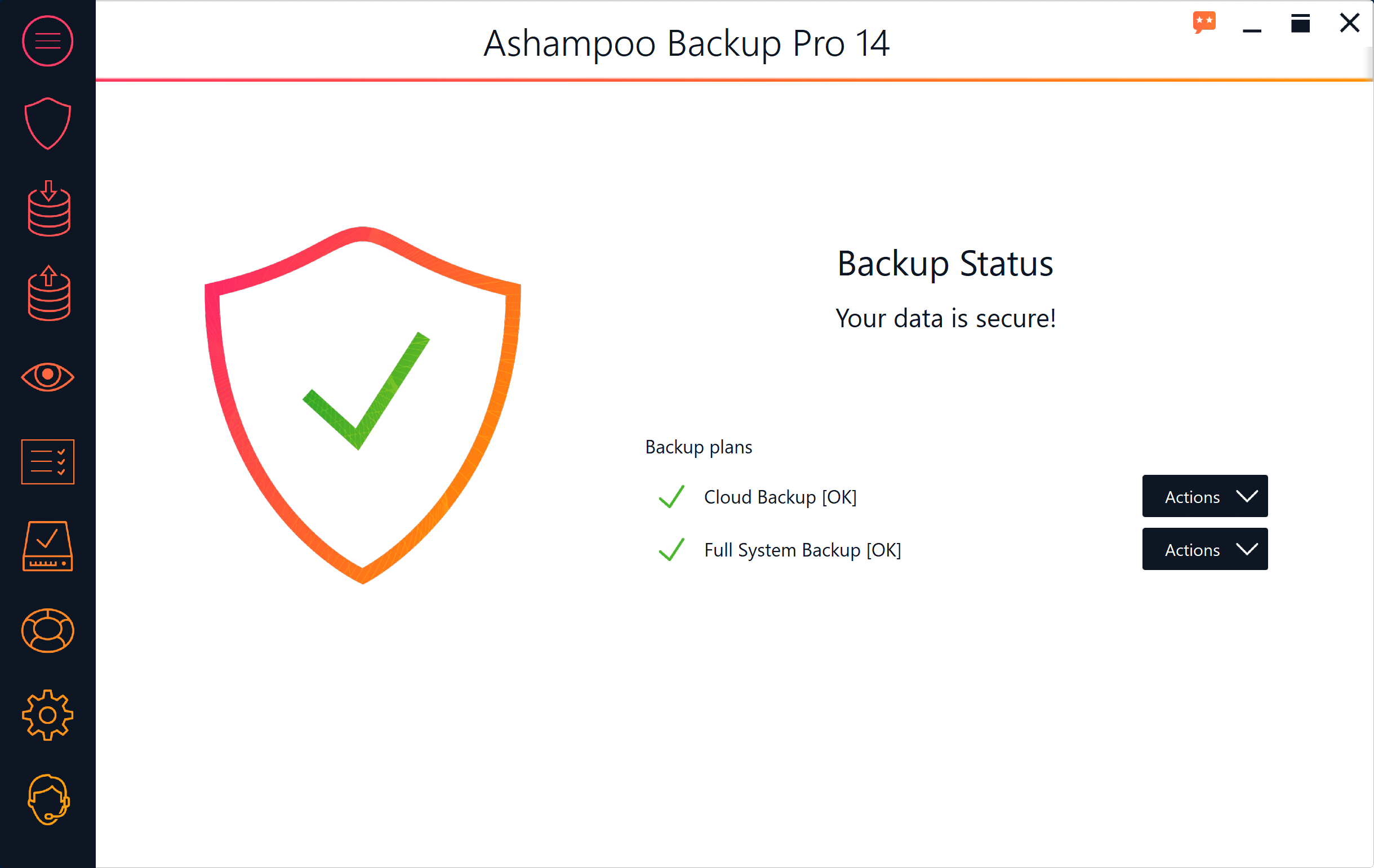 Ashampoo Backup Pro 14 – drives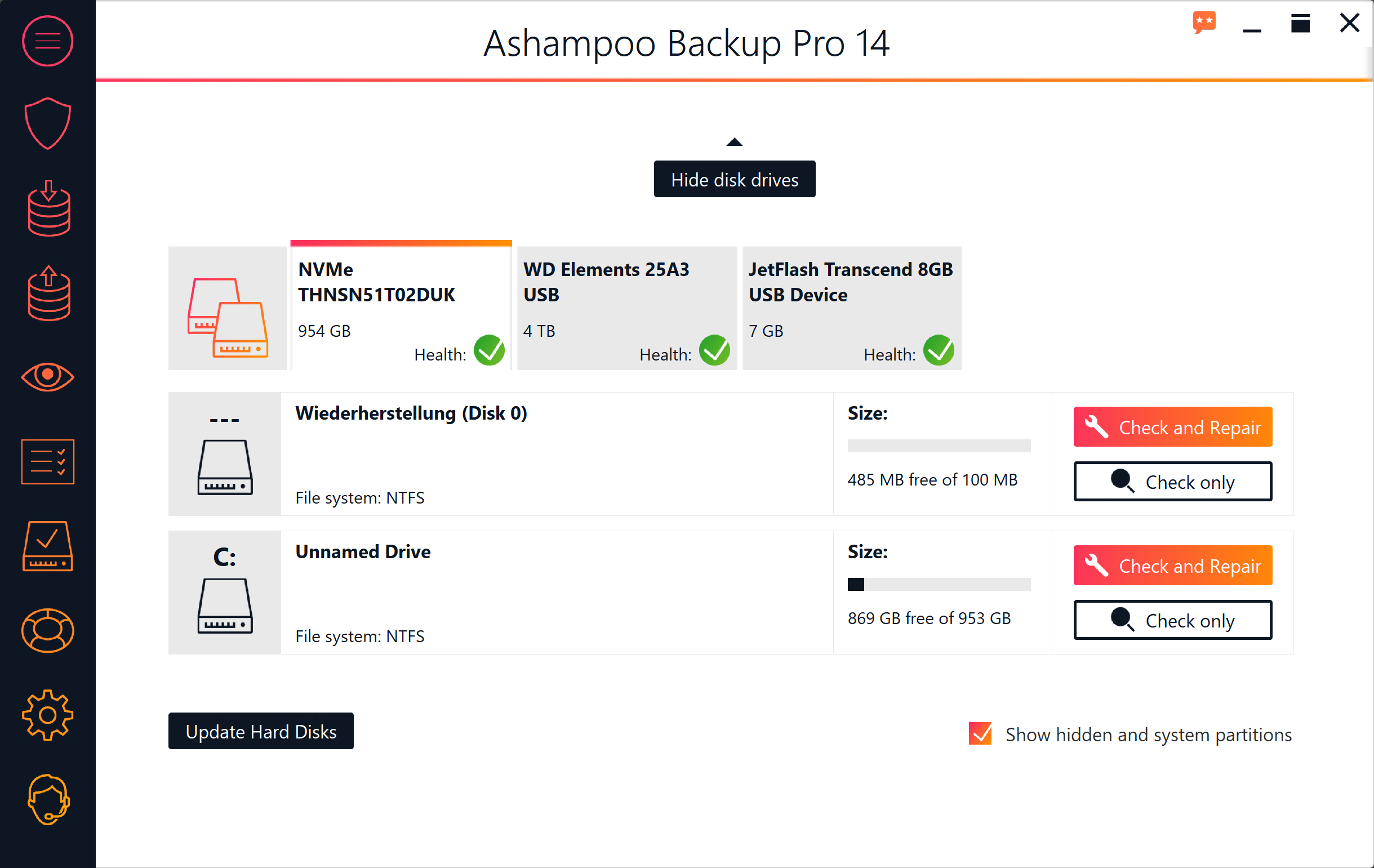 Ashampoo Backup Pro 14 – storage type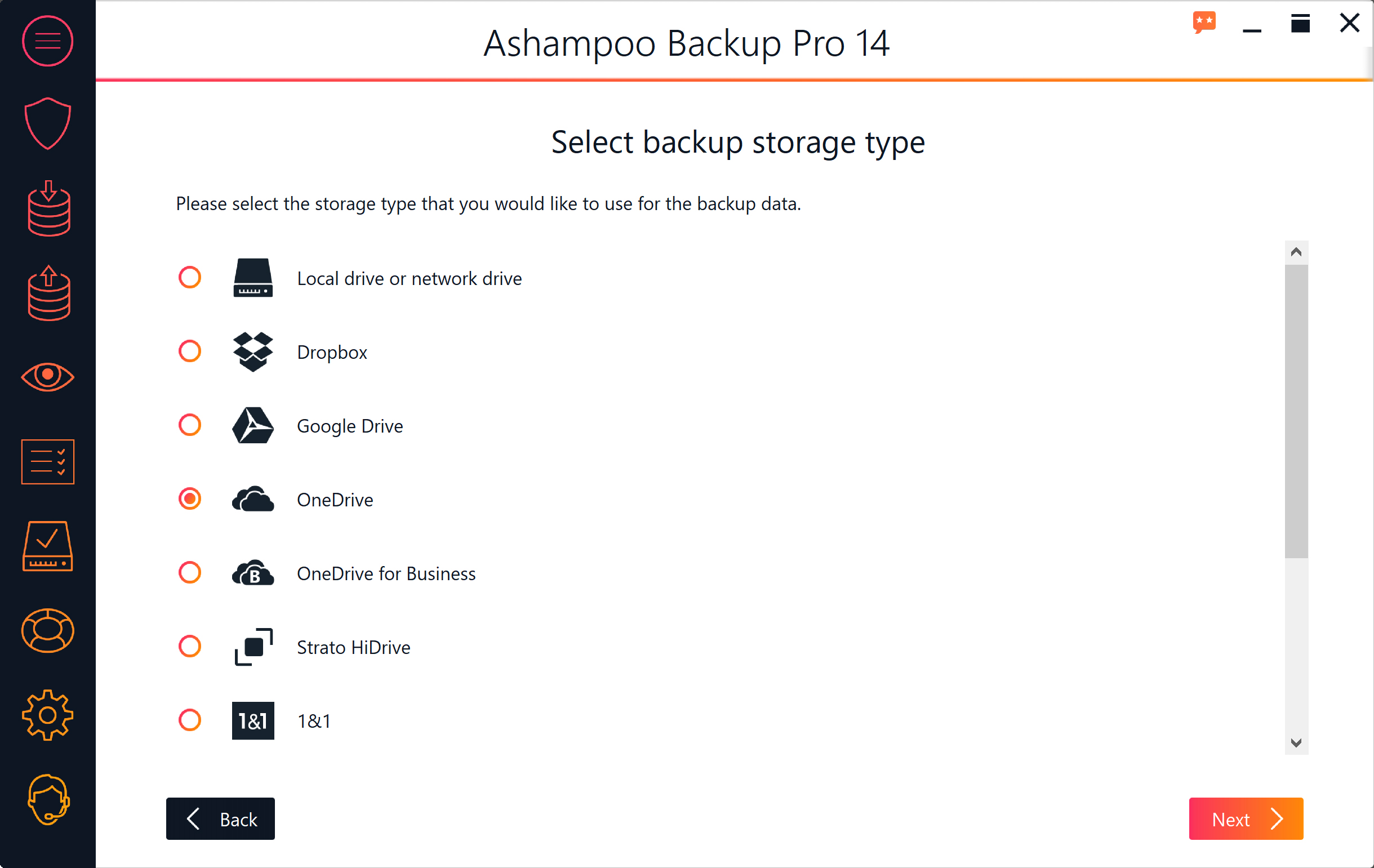 Ashampoo Backup Pro 14 – file type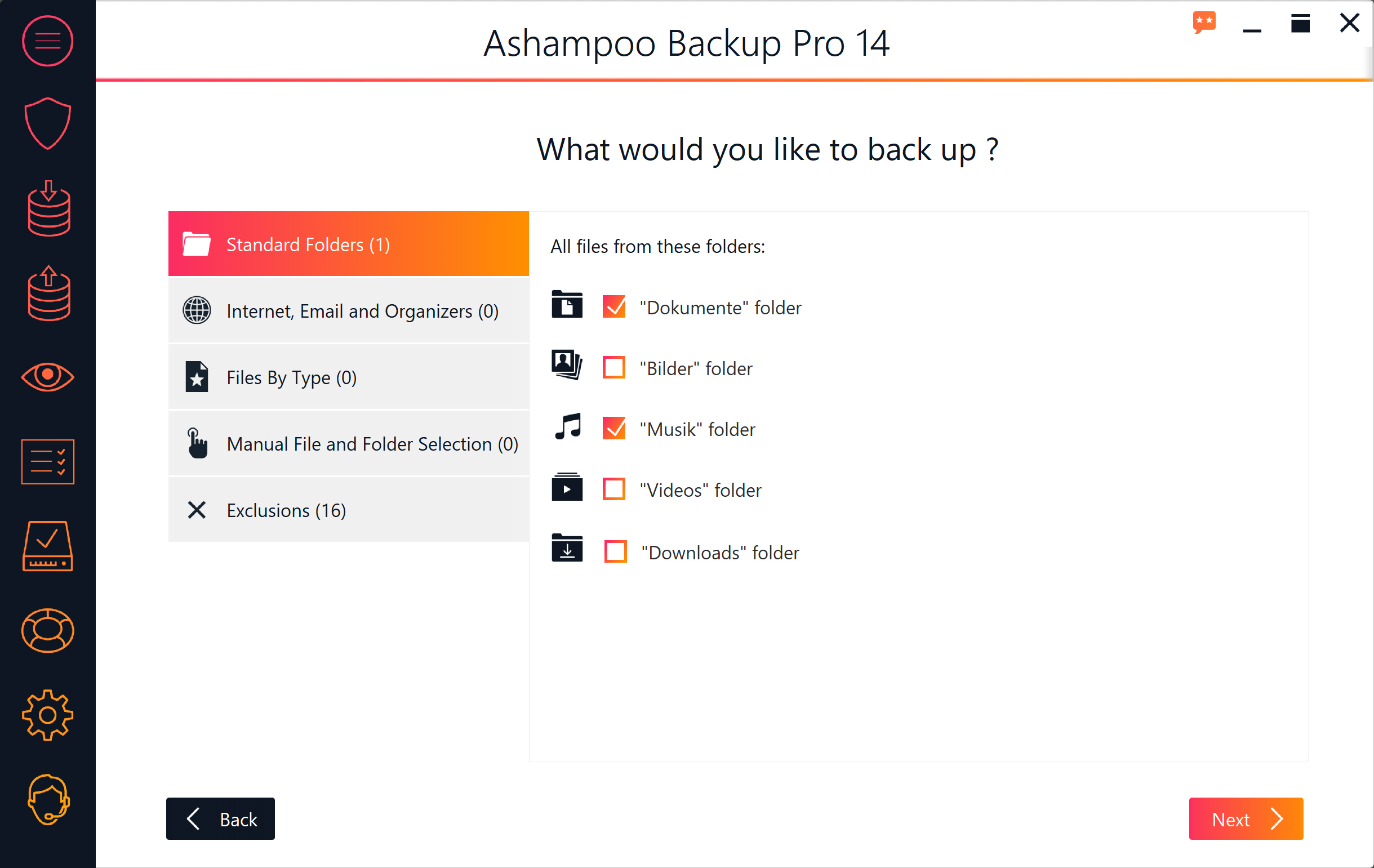 Ashampoo Backup Pro 14 – save what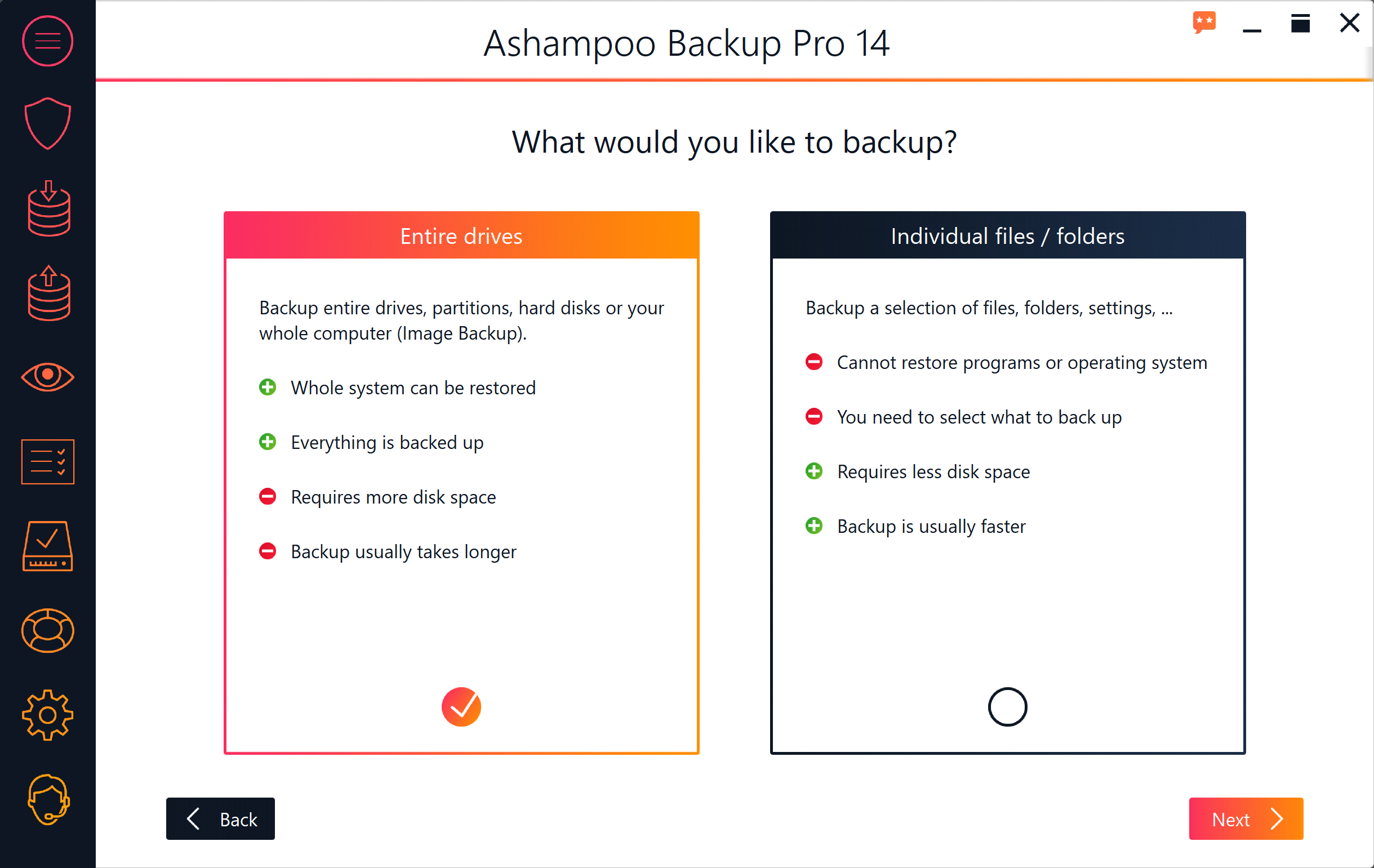 Requirements
Windows:

7 Sp1/8/8.1/10 (x32bit & x64bit)


Processor:

Dual Core – 2.0 GHz or Higher


Ram:

2 GB or Higher


Agp:

128 MB or Higher


Hard Disk Space:

1 GB (Free Space Required for Installation)


Internet Connection:

Required Internet Connection for this Installation & Activation
Delivery Policy
➥

Discount & Offer applicable only for Gameonbd.com online registered members.


➥

Full Advance payment is a requirement.


➥

Minimum

24 to

Maximum

72 hours

required for product delivery.