CST Studio Suite 2019 (Full Version) x64bit Only
01 DVD
৳ 7,500.00
Product Info
3D Electromagnetic Simulation Software
CST Studio Suite® is a high-performance 3D EM analysis software package for designing, analyzing and optimizing electromagnetic (EM) components and systems. Electromagnetic field solvers for applications across the EM spectrum are contained within a single user interface in CST Studio Suite. The solvers can be coupled to perform hybrid simulations, giving engineers the flexibility to analyze whole systems made up of multiple components in an efficient and straightforward way. Co-design with other SIMULIA products allows EM simulation to be integrated into the design flow and drives the development process from the earliest stages.
Common subjects of EM analysis include the performance, efficiency and installed performance of antennas and filters, electromagnetic compatibility and interference (EMC/EMI), exposure of the human body to fields, electro-mechanical effects in motors and generators, and thermal effects in high-power devices.
CST Studio Suite is used in leading technology and engineering companies around the world and offers considerable product to market advantages, facilitating shorter development cycles and reduced costs. Simulation allows the use of virtual prototyping by industry leaders, which means that device performance can be optimized, potential compliance issues can be identified and mitigated early in the design process, the number of physical prototypes required can be reduced, and the risk of test failures and recalls minimized.
Features
Automatic Optimization
CST Studio Suite® offers automatic optimization routines for electromagnetic systems and devices. This allows users to check how the behavior of a device is affected as its properties change, fit material properties to measured data, and find the optimum design parameters to achieve a given effect or fulfill a certain goal.
CST Studio Suite contains several optimization algorithms, both local and global, each suited to different situations.  Local optimizers  provide fast convergence, but risk converging to a local minimum rather than the overall best solution. Global optimizers on the other hand, typically require more calculations, but they search the entire problem space.
For very complex systems, or problems with large numbers of variables, high-performance computing techniques are available to speed up simulation and optimization. The performance of global optimizers in particular can be greatly improved with the use of distributed computing.
Data Exchange Options
The excellent workflow integration available within CST Studio Suite® provides reliable data exchange options which are a useful tool for reducing the design engineer's workload.
CST Studio Suite is renowned for its superb CAD-data import capabilities and the sophisticated healing mechanisms which recover the integrity of flawed or non-compliant data. The latter aspect is particularly vital as the presence of one corrupted element can prevent the usage of the whole part.
With CST Studio Suite, models from SOLIDWORKS and PTC Creo™ Elements™ (Pro/E) can be imported in fully parameterized format. The bidirectional link between CAD and simulation allows design changes to be instantly reflected in the simulation model, and means that the results of optimizations and parametric design studies can be imported back directly into the master model. This improves workflow integration and reduces the time and effort needed to optimize a design.
The IC package example on the right was provided as a Cadence® Allegro® layout with 8 metallization layers and a total of 40,000 geometrical entities. The proprietary Cadence Allegro interface provided robust data exchange including automatic model clean-up. This model clean-up is essential to reduce the model complexity and to facilitate the simulation.
Screenshots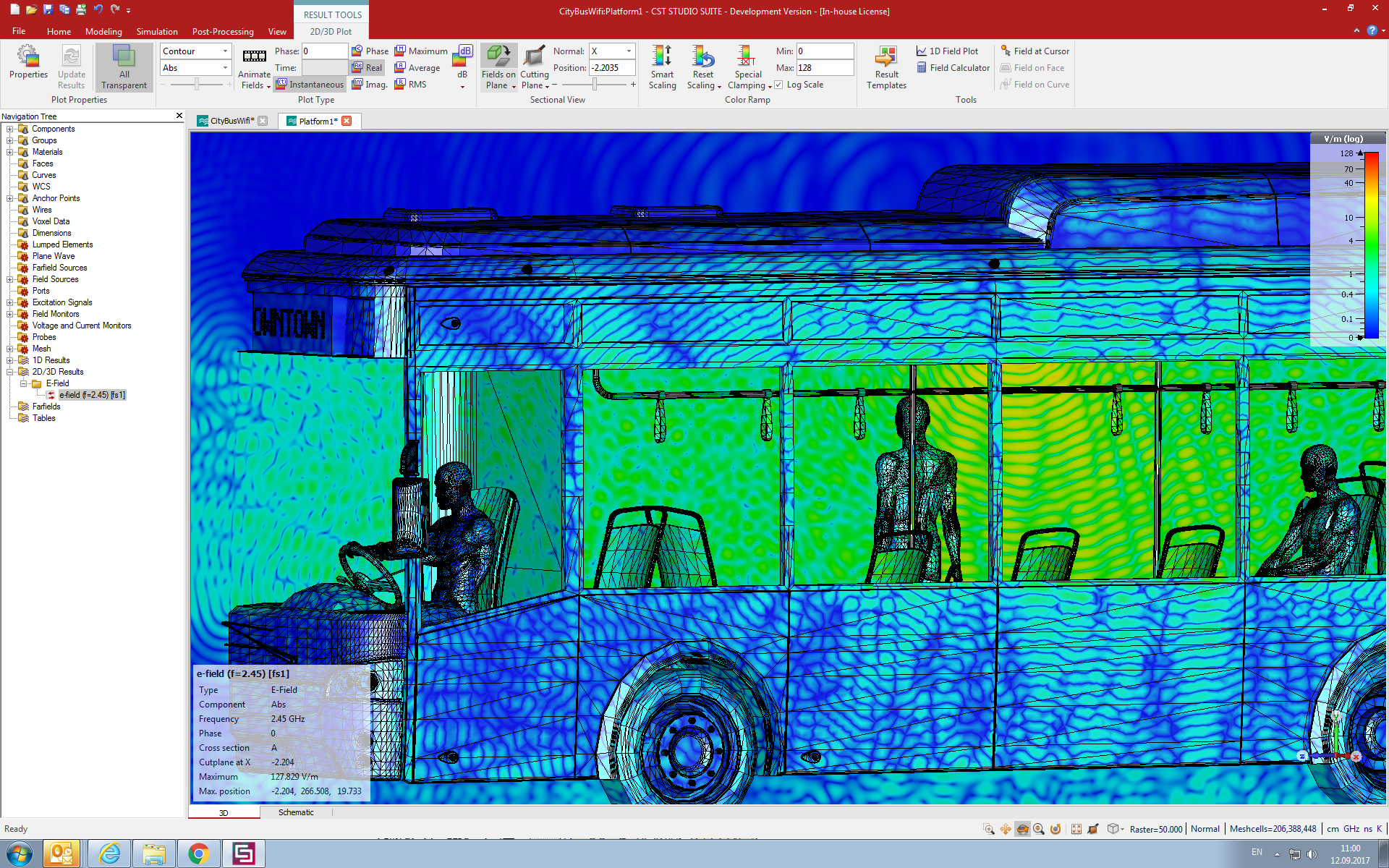 Requirements
Windows:

8/8.1/10 (x64bit)


Processor:

Core i3 – 3.0 GHz or Higher


Ram:

8 GB or Higher


Agp:

1 GB or Higher


Hard Disk Space:

20 GB (Free Space Required for Installation)


Internet Connection:

No Need Any Internet Connection for this Installation
Installation Tutorial
This software Include Step-by-Step Installation & Activation Video Tutorial Inside Disk
(User must watch the video tutorial before install & activate this software)
How to Buy?
⮑

Step_01:

⭝


⮑

Step_02:

⭝


⮑

Step_03:

⭝


⮑

Step_04:

⭝


⮑

Step_05:

⭝


⮑

Step_06:

⭝


⮑

Step_07:

⭝


⮑

Step_08:

⭝


⮑

Step_09:

⭝


⮑

Step_10:

⭝


⮑

Step_11:

⭝


⮑

Step_12:

⭝


(

Note:

If you face any problem please don't hesitate to contact our

Facebook Messenger

)
5 Stars

4 Stars

3 Stars

2 Stars

1 Stars
If you finish the payment today, your order will arrive within the estimated delivery time.