Sale!
Just Cause 4 (Day One Edition)
08 DVDs
৳ 400.00
Product Info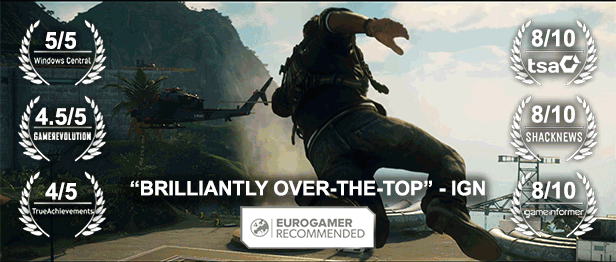 Welcome to Solis, a huge South American world home of conflict, oppression and extreme weather conditions. Just Cause 4 sees rogue agent Rico Rodriguez land in Solis to hunt down the truth about his past, at any cost. Strap into your wingsuit, equip your fully customizable grappling hook, and get ready to bring the thunder!
⮑ PACKAGE INCLUDES (DLC) List

⮐
➥ Just Cause 4: Deathstalker Scorpion Pack
➥ Just Cause 4: Digital Deluxe Content
➥ Just Cause 4: Renegade Pack
➥ Just Cause 4: Neon Racer Pack
➥ Just Cause 4: Golden Gear Pack
MATURE CONTENT DESCRIPTION
The developers describe the content like this:
This Game may contain content not appropriate for all ages, or may not be appropriate for viewing at work: Frequent Violence or Gore, General Mature Content
Features
Bring The Thunder:
Soar through the skies with your wingsuit – Skydive, Base Jump and Free Dive with no limits!
Fight your enemies under extreme weather conditions, including towering tornadoes and tropical lightning storms, taking the iconic Just Cause action to insane new heights.
Use extreme weather events to your advantage thanks to never seen before in-game physics.
Rico's Ultimate Mission:
Spearhead the rebellion and defeat the Black Hand, a hi-tech private military organisation.
Face off against Gabriela Morales – your most fierce, capable, and unpredictable adversary yet.
Uncover the truth of Rico's father's past life on Solis' and its extreme weather.
Huge South American World:
Explore the remote South American country of Solis, home of conflict, secrets, and danger.
Enjoy 1024 square kilometres of exotic playground, from rainforest to desert, via snowy mountain peaks.
Discover a plethora of wonders as you explore the world of Solis from bustling cities to rural grasslands.
Creative Destruction at its best
Customize your new grapple hook with evolved and brand-new capabilities, allowing you to create your own personal stunts, destructive methods and overall play style.
Experiment with a huge variety of new vehicles including military jets, helicopters, turbo-fuelled sports cars, and construction vehicles.
Screenshots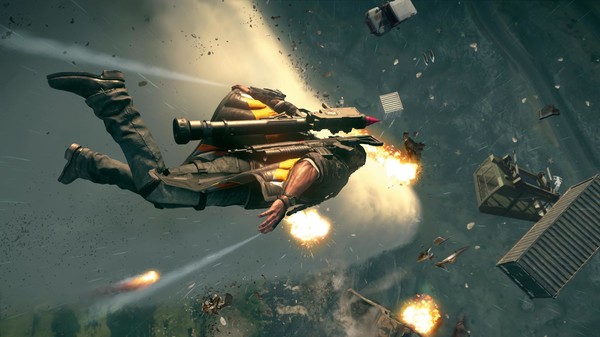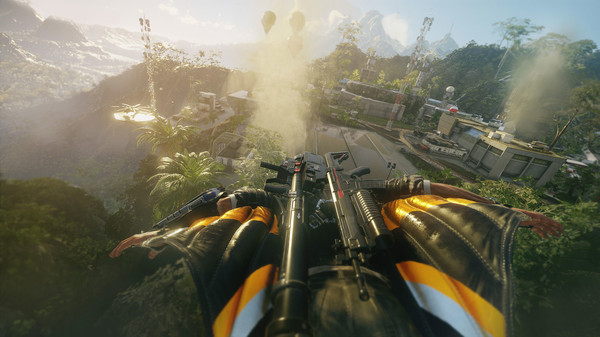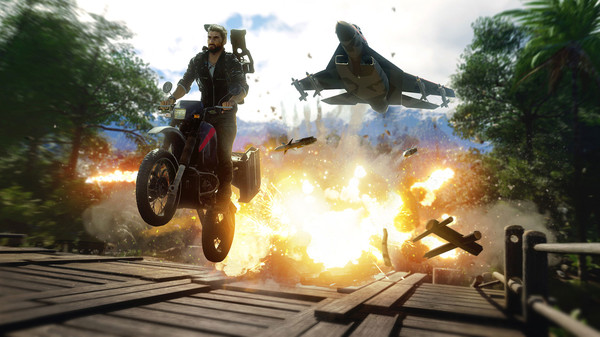 Requirements
Windows:

7 Sp1/8/8.1/10 (x64bit)


Processor:

Core i3 – 3.0 GHz or Higher


Ram:

8 GB or Higher


Agp:

2 GB or Higher


Hard Disk Space:

60 GB (Free Space Required for Installation)


Internet Connection:

No Need Any Internet Connection for this Installation
Trailer
How to Buy?
⮑

Step_01:

⭝


⮑

Step_02:

⭝


⮑

Step_03:

⭝


⮑

Step_04:

⭝


⮑

Step_05:

⭝


⮑

Step_06:

⭝


⮑

Step_07:

⭝


⮑

Step_08:

⭝


⮑

Step_09:

⭝


⮑

Step_10:

⭝


⮑

Step_11:

⭝


⮑

Step_12:

⭝


(

Note:

If you face any problem please don't hesitate to contact our

Facebook Messenger

)
5 Stars

4 Stars

3 Stars

2 Stars

1 Stars
If you finish the payment today, your order will arrive within the estimated delivery time.