TeamViewer Corporate License (Subscription) – For Teams/1Year License
৳ 155,000.00
⇛ Teams

License for

01 Year.
⇛ Multiple seats, 3 sessions (Allows multiple licensed users to access up to three concurrent session simultaneously.)


⇛ 24 hours to 72 hours

required for product delivery.
Note: If you want to Software Installation service at your location select option during checkout.


(additional service charge may apply)
Compare
Description
The new standard for remote control and remote support.
The leading all-in-one solution. Buy or Upgrade today.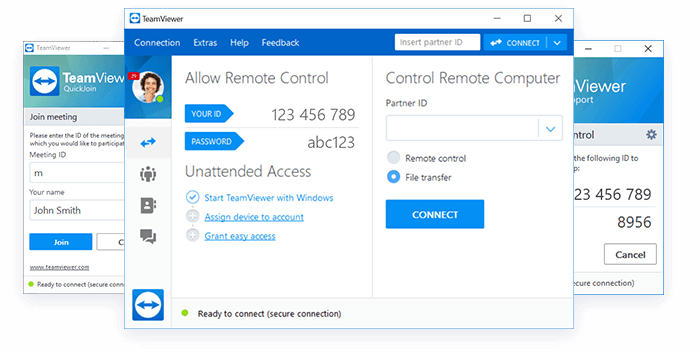 TeamViewer is a remote utility that enables you to view the desktop of another computer, and play with is as if it was your own.
Installation is not really necessary, but it is recommended.
The interface of Team Viewer is very simple to understand, even by users who have never dealt with remote utilities before.
The application works like so: two computers must have Team Viewer active on their computer, and each of them will get a unique ID and password.
If you wish to gain control of your friend's computer, you need to input his ID and password and… that's it.
You can set up a remote control, file transfer, or VPN, with anyone in the world.
In addition, several friends can view your desktop, if you host a presentation. This means they have "read-only" privileges, so they can't control anything on your desktop.
Moreover, Team Viewer allows you to create a list of computers to remotely control, manage them, see who is online, and exchange instant messages.
Features
For Teams

Multiple seats, 3 sessions (Allows multiple licensed users to access up to three concurrent session simultaneously.)

Corporate License

Multiple licensed users can initiate device connections, with up to 3 sessions open at the same time

Features Offered

Access & Control Computers Remotely

Custom Branding

Secure Unattended Access

Remote printing for Mac & Windows on any printer

File Sharing

Managed Devices (Assign and manage up to 500 devices; use centralized setting policies; design presentting for unattended access; use Wake-On-LAN.)

Cross-Device Access to Desktops (Access your Windows desktop from your Mac laptop or vice versa. You can also access your desktops from the TeamViewer mobile app.)

Device Management & App Customization (Manage connection settings for devices you regularly connect to, and use your own logo on client modules.)

Customized Device Information (Add custom information to your devices and group them according to the information relevant to you.)

User Access Reporting (Whether Windows, Mac or Linux, browser-based or from a smartphone, all connections made by your support team are automatically logged.)

Multiple Concurrent Connections (3 concurrent sessions for large teams that need to simultaneously support more than one customer or employee.)

Mass Deployment (Allows you to deploy TeamViewer to thousands of devices, silently and instantly to allow easy support and compliance.)

Device Access Reporting (The ability to report on incoming connections to specific devices for your security and auditing needs.)

Pre-Built Software Integrations (Easy out-of-the-box intigration with the industry's top customer support, CRM and help desk systems.)

Available AdOns

TeamViewer Remote Management (TeamViewer Remote Management enables you to remotely monitor and manage IT infrastructure. Monitor, protect, backup and gather valuable information about your devices to increase productivity and increase uptime.)

Support for Mobile Devices

ServiceCamp

TeamViewer Pilot

Extra Concurrent Users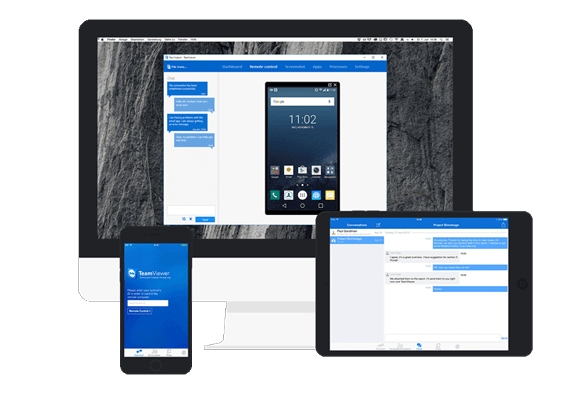 Requirements
Windows:

Xp/Vista/7/8/8.1/10 (x32bit & x64bit)


Processor:

Dual Core – 1.8 GHz or Higher


Ram:

512 MB or Higher


Agp:

64 MB or Higher


Hard Disk Space:

500 MB (Free Space Required for Installation)


Internet Connection:

Required Internet Connection for Activate this Software & Update it.
Delivery Policy
➥

Discount & Offer applicable only for Gameonbd.com online registered members.


➥

Full Advance payment is a requirement.


➥

Minimum

24 to

Maximum

72 hours

required for product delivery.