DESCRIPTION
The Witcher: Wild Hunt is a story-driven open world RPG set in a visually stunning fantasy universe full of meaningful choices and impactful consequences. In The Witcher, you play as professional monster hunter Geralt of Rivia tasked with finding a child of prophecy in a vast open world rich with merchant cities, pirate islands, dangerous mountain passes, and forgotten caverns to explore.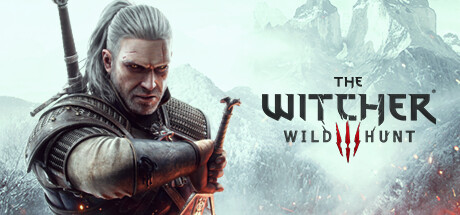 Blood and Wine is the final expansion for The Witcher 3: Wild Hunt — an award-winning role-playing game set in a vast fantasy open world. 

Become professional monster slayer Geralt of Rivia and explore Toussaint, a remote land untouched by war, where you will unravel the horrifying secret behind a beast terrorizing the kingdom. With all trails leading to dead ends, only a witcher can solve the mystery and survive the evil lurking in the night. Introducing an entirely new realm to traverse, new characters and monsters, Blood and Wine is a 20+ hour adventure full of dark deeds, unexpected twists, romance and deceit.
"Death comes to the land of wine"
New region. Final quest.
↪ Include This Package ↩
👉🏿The Witcher® 3: Wild Hunt (Main Game)
👉🏿 All 16 DLC's
👉🏿 Episode 1 (Hearts of Stone)
👉🏿 Episode 2

(Blood and Wine)


👉🏿 Update v1.21